Skip to Content
Experienced Service You Can Trust
AAMCO centers across the nation have been helping drivers stay on the road since 1963. In our many years of service, AAMCO has collectively serviced over 20 million transmissions, helping residents from around the country keep their cars running. AAMCO of New Braunfels is proud to be part of this nationwide family, delivering superior services to our customers in New Braunfels, TX. Our technicians are some of the best trained in the industry, with years of experience you can count on. We not only provide the best customer service, but we also use the best tools and parts to complete all auto service. Contact us today to schedule an appointment for your vehicle.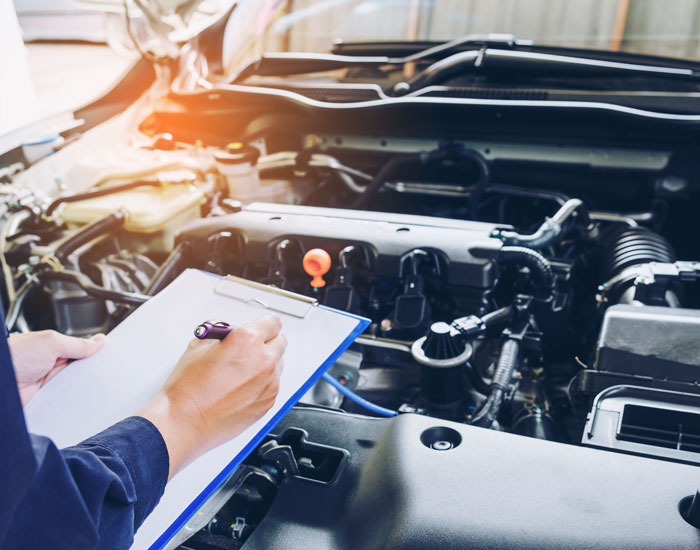 Your Full-Service Repair Shop
Though we're your local transmission experts, our team is also skilled at completing all types of auto services, from standard maintenance to extensive repairs. We're able to service all makes and models of cars, including foreign and domestic and automatic and manual transmission. Our goal is to help customers get the best service at affordable prices. We ensure you get the best value for your dollar, using quality parts in every repair. All of our services are also backed by a full one-year warranty instead of the traditional 90-day option done by many other repair shops. You can feel confident knowing you're getting the best service at AAMCO of New Braunfels.
Contact Us Today for Service
At AAMCO of New Braunfels, we pride ourselves on offering customers expert auto and transmission services. Our highly-qualified service technicians get it right the first time using state-of-the-art equipment and our superior knowledge. Whether you are a local resident or you're just passing through, we're here to offer you expertise and affordable service. No matter the make or model, drop your car, truck, or SUV off at our location and let us take a look. You can also schedule an appointment to ensure availability and faster service.
Get Your Free Inspection Today